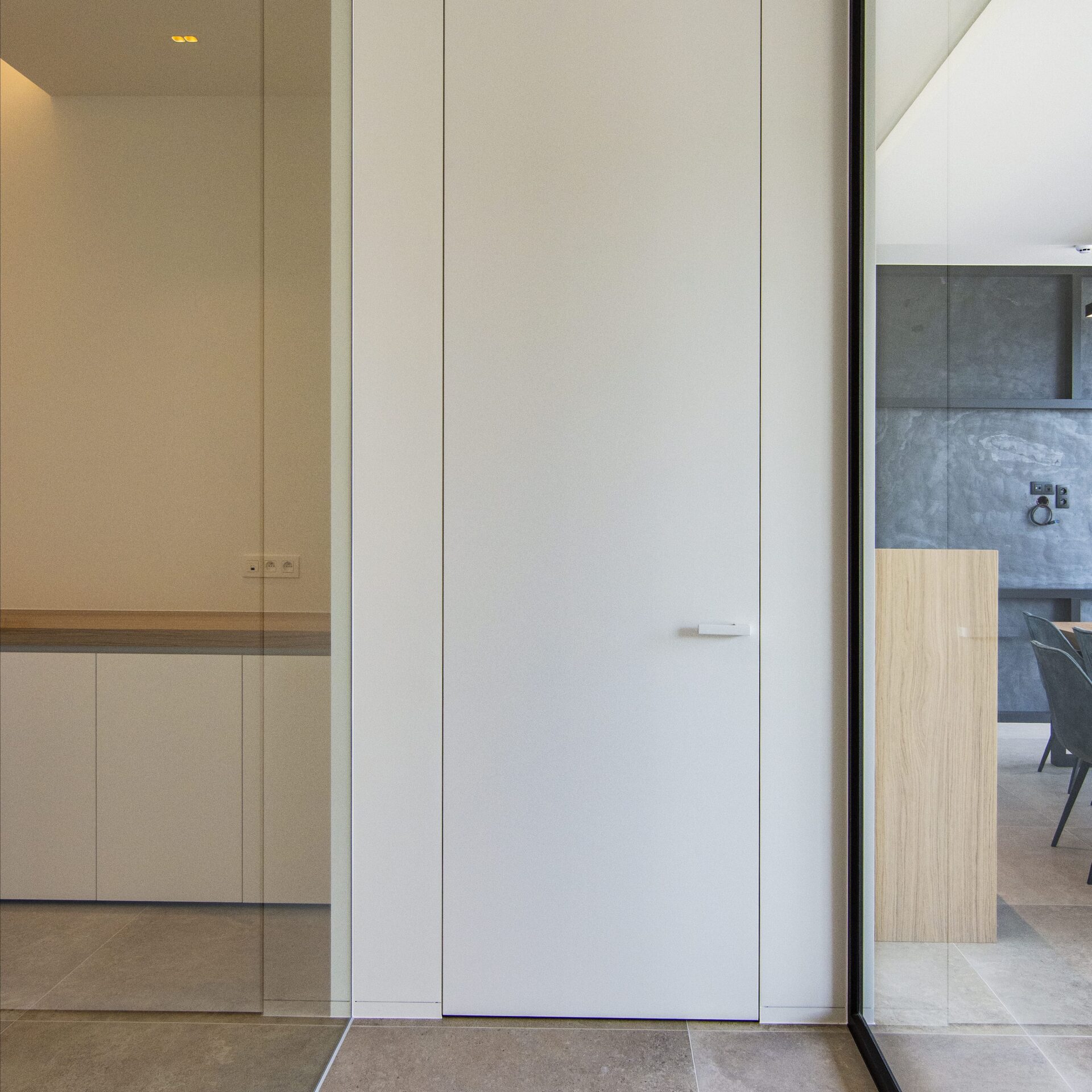 Anodoor®
gepatenteerd concept
Hinged doors are neither present nor absent in contemporary architecture: they are visible, but as unobtrusively as possible. They often have no framework, or only a very narrow or almost indiscernible frame. This can be finished in the same colour as the wall to blend in visually, or in the colour of the door panel material to add just a little emphasis to the framework.
Request technical data sheet
With or without a framework, installing in the same plane as the wall is still entirely the 'in' thing. Certainly, the latter aspect demands professional installation knowledge and reliable materials.
For this purpose, Anohid developed a patented and unique concept in that the door profiles are made to measure according to the door height, width AND wall thickness.
Handles & more
Door handles, doorknobs and locks provide the modest, but very defining finishing touch
discover our range
More doors
Not what you are looking for?
Discover our range